All live sessions take place in a confidential setting to enable open discussions. After sign-up you will recieve about 2 weeks before the meeting a calendar invite with the link to the online meeting tool.
Online Session English speaking
22 June 2021, 1.00 pm – 2.00 pm
(Amsterdam/Berlin/Vienna/Zurich)
Andrea Riepe
Global Head of Issue & Crisis Management, Reckitt Benckiser Group
We live in a 24/7 news cycle; with academia, authorities, pressure groups and individual voices competing for space. Responses to criticism are expected immediately – irrespectively on when and where they occur. Taking active steps to increase awareness of potential issues, be better prepared to quickly address and react towards critical situations via a well-orchestrated process becomes pivotal in today's world. Join the session to get a snap shot of how this is being addressed at Reckitt.
Reckitt, with more than 43,000 employees, is home to the world's most loved and trusted brands in hygiene, health and nutrition. Brands include Air Wick, Clearasil, Durex, Calgon, Lysol, Veet, Vanish and many more.
Online Session German speaking
23 June 2021, 1.00 pm – 2.00 pm
(Amsterdam/Berlin/Vienna/Zurich)
Jens Albers
Stellvertretender Pressesprecher, Bistum Essen
Kirche und digitales Marketing? Das passt zusammen wie Hering und Nutella? In seinem Talk zeigt Jens Albers, dass kirchliches Marketing mehr als schlecht kopierte Handzettel sein kann und spricht darüber, dass das Bistum Essen in der multikulturellen Gesellschaft des Ruhrgebiets erkannt hat, dass die Kommunikation sich radikal ändern muss, um Menschen überhaupt noch zu erreichen.
Was das für die Social-Media-Kommunikation bedeutet, wie man in einem eher traditionellem Unternehmen Onlinekommunikation implementieren kann, warum Maria und Josef bei Sixt zu Weihnachten einen Wagen leihen wollten, was eine Stewardess in der Kirche verloren hat und warum der Nikolaus auch via Zoom vorbeischauen kann, zeigt Albers in seinem Advatera-Talk.
Online Session English speaking
23 June 2021, 4.00 pm – 5.00 pm
(Amsterdam/Berlin/Vienna/Zurich)
Exclusive group for Advatera members to benchmark their digital workplace and internal communication initiatives with others. Please bring your reports and KPIs along. In the second session we see digital workplace dashboards and reports from two organizations.
Online Session German speaking
30 June 2021, 1.00 pm – 2.00 pm
(Amsterdam/Berlin/Vienna/Zurich)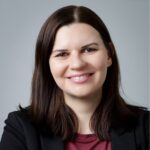 Sonja Schwarz
Head of Content Desk | Co-Lead Corporate Newsroom, UNIQA Insurance Group
Online Session German speaking
1 July 2021, 1.00 pm – 2.00 pm
(Amsterdam/Berlin/Vienna/Zurich)
Dzana Subasic
Digital Workplace Consultant, AMAG group
Tools wie MS Teams erleichtern und ermöglichen die (digitale) Zusammenarbeit und sind in Zeiten von Homeoffice und mobilem Arbeiten inzwischen nicht mehr wegzudenken. So auch für die AMAG. Da MS Teams eine Vielzahl an Funktionalitäten für die Kommunikation und die Zusammenarbeit bietet, ist es entscheidend den Rollout gut zu planen und die Nutzer an das neue Tool heranzuführen. Wie wir das Tool für das gesamte Unternehmen (rund 6500 Mitarbeitende) ausgerollt haben, stelle ich gerne in diesem Talk vor.
Online Session German speaking
7 July 2021, 1.00 pm – 2.00 pm
(Amsterdam/Berlin/Vienna/Zurich)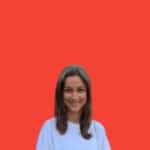 Sophie-Joelle Reetz
Corporate Communications, Nestlé
Clas Dammann
Head of Corporate Publishing Center, Nestlé
Online Session English speaking
15 July 2021, 1.00 pm – 2.00 pm
(Amsterdam/Berlin/Vienna/Zurich)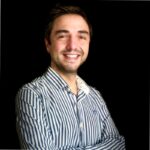 Rafael Calle
Digital Marketing Manager Spain, Portugal & Andorra, Engel & Völkers