Two constructive days with Advatera and digital managers from all parts of Europe
On June 6th & 7th, 2016 digital managers from all over Europe met at the Digital Leadership Forum hosted by the expert network Advatera, as it has been our annually conference since 2013. It was another productive and successful event, where practicing experts were able to share their knowledge and experiences as well as make new contacts.
Monday, June 6th – Workshop Day
A focus on people during digital change
The workshop with Tania Tasheva on the topic of establishing a digital culture at Heineken kicked off the Digital Leadership Conference. In her position as change and communication manager Tania focuses on structural and digital change in the organization. Her workshop explained why people are such a critical factor during change. New work processes always bring the end of established processes, and persuasive responses to the question "Why change?" are critical in determining the success or failure of such change.
Using drones to produce content and virtual assistants offer new opportunities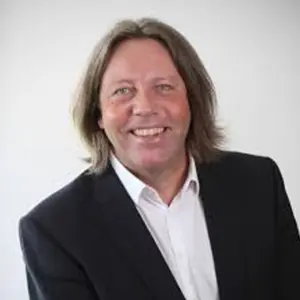 Digital communication requires first-class current content, which has to be able to achieve high visibility on the internet. Reinhard Lanner former digital manager of the Salzburger Land Tourismus and now entrepreneur at workersonthefield introduced two exciting topics and innovative solutions:
Videos shot by drones allow for cost reduction when producing visual content. Professional videos, such as this example from the tourism industry require an investment of only a few thousand Euros due to technical innovation and change.
Live videos to publish on channels like Facebook or YouTube can be produced more cost efficiently as well. They create a lot of attention and are an excellent opportunity for creating emotional connections.
During the second part of the workshop Reinhard discussed the opportunities of virtual assistants (knowledge navigators) like Siri or Google Now, which are rapidly gaining importance in making (commercial) content discoverable online. His examples illustrated the clean outline of content for these services and their effect on the discoverability of contents on the Web.
When do employees care about the intranet?
Cary Rueda, communication expert of the British oil and gas company Petrofac, devoted his workshop to the motivation of employees to use internal digital communication channels.
His motto for digital communication in organizations is "Your child will follow your example, not your advice". Employees will only use and accept the intranet if those responsible for technology and digital change act as role models. Employees are more likely to stop attaching documents and enter them in the digital collaboration platform instead, if those in charge of technology do it as well.
In addition, participants in his workshops created a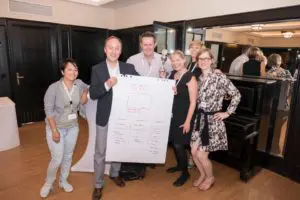 campaign on how to motivate employees to use digital communication. The basis for this assignment was a global organization in a dire economic state with the added challenge of having to integrate two different cultures. The intranet is well equipped technologically and content wise, but was only used sparsely by employees during the first year. Four groups endeavored to determine how acceptance of the intranet could be measured and improved on a sustainable basis. Of course, there was a price for the best campaign.
Tuesday, June 7th – Conference Day
The conference began with a round table discussion, where topics such as these three were debated:
Lean management and agility modelsGerhard Wehe investigated the validity of lean management and agility models.Many organizations work with agencies or with their internal IT department using modern management methods, such as SCRUM or lean management. Initial euphoria has been replaced by reality, however: changing the project management style is not a solution for all problems. Providers often claim to practice agile project management, for example, but the implementation of projects uses different classic processes – a step back into the traditional waterfall model.Organizations also report a high testing expense when using agile methods. Byers used to test only during final acceptance. Today, testing of interim results is shifted to applications or from IT to the specialized department, which often lacks organization or personnel – not to mention quality management or the establishment of a professional testing department.
Digital asset managementPeter Hofer discussed digital asset management at his table. Organizations have to decide how to best store media (pictures, videos, texts,..), so that they are available worldwide for download and further use – including automated information regarding media rights and possibly even automated interfaces to different channels. As an example, pictures are not only posted on the internet, but also used in press releases or product catalogues.Technological systems by themselves are not an appropriate solution, unless organizational change occurs at the same time. These systems can only bring competitive advantage if they are actively used, which requires work in the areas of strategy and motivation.
Newsroom concepts for digitally positioned organizationsRichard Howard's round table discussed newsroom concepts as the basis for all organizational communication.Unlike classic communication models, the newsroom does not aim to develop specific content for different channels of communication, but to identify topics that are relevant for the entire organization as well as business partners, customers, and the general public. Newsrooms make it possible for integrated stories to be developed and distributed through different channels. They bring different departments to one table and thereby structure the communication culture as well as the knowledge management in an organization by bundling resources and making them transparent.Newsrooms are an appropriate efficiency tool for not only general organizational communication, but also for agile project management. When implementing newsroom concepts, regular face-to-face meetings and digital communication go hand in hand.
After the round table sessions many talks where held in plenary. Including those:
Julia Sloans of EY discussed the three levels of digital change in her presentation:
The purpose, and therefore the value, of change has to be obvious to each employee (which, by the way, very well matches Azfarul Islam's approach "Train the why, not the how").
Trust is a very important value in digital change. Julia reinforced this fact with several studies, which showed that teams with a higher level of trust also perform better. She demonstrated the level of trust to the audience in a live example: Each participant asked their neighbor three questions about their childhood, with the third one being rather personal. By answering those three questions the audience could experience the trust level live.
The third level of change is creativity. Julia provided a live example here as well – this time participants were to draw their neighbor. This is an easy task for children, as they simply use their creativity. Adults often lose their trust in their own creativity, however. It is therefore important to foster employee creativity and therefore motivation in workshops. Creative people are usually more likely to be open for change!
Change communication: Information gaps block change
Cornelia Erschen of Roche Diagnostics discussed the importance of complete and seamless communication for the success of change. One of the most common problems during change processes is that employees have a lot less information than management at the time when decisions are made. The purpose of and reasons for change are therefore not always clear to employees, and there is no motivation to actively participate.It is the job of internal communication experts to fill any information gaps between management and employees during change processes. It is critical to communicate not only at the beginning and the conclusion of change projects, but also during difficult phases throughout the process.
It is just as important to paint a positive picture of the new situation using appropriate communication measures. Cornelia named the following components as being essential:

Spreading success stories
Creating rituals – by celebrating successes, for example
Recognizing the participants of change processes
The member of parliament: Digital change needs a political framework
Eva-Maria Himmelbauer, a member of the Austrian parliament, spoke about the importance of an appropriate framework – provided through legislation, among others – to ensure successful digital change. Further initiatives regarding topics such as cyber security, broadband availability, and data security are needed, especially on a European level.
Loyalty loop: Sustainable customer retention instead of traditional distribution
Adriaan Bloem of MBC demonstrated that the traditional sales funnel is "old school" and largely outdated. Successful organizations have to start considering the loyalty loop instead, because retaining customers and motivating them to make another purchase is always more cost effective than finding new customers.
Adriaan describes another effect using the Dunning-Kruger-Curve. Those with little experience often have  more trust in their own abilities and performance. As they gather more experience they realize that they don't know everything after all. Even real experts often realize that they only have partial knowledge regarding a specific topic. What we already know from web designers – the nephew of the CEO is still the best web designer – also holds true for Facebook & Co. (and other areas of the digital world).Adriaan also urges us not to take buzzwords too seriously:

Big data simply stands for "more data than we are used to"
Cloud means that servers "are probably not in our own building"
Content marketing stands for "marketing with content"
And block chain stands for "something like bitcoin in a different industry, but nobody really knows"
Social Media Case Study
Kate Kahle of CERN took a closer look at the effects of social contents. Large pictures have a huge impact on the number of likes, comments, shares, clicks, and even on time spent on the site. Videos, on the other hand, have less impact on likes and comments, but more on time spent and retention rate. Discussions lead to a large number of comments, but participants rarely keep clicking. The retention rate is lower in discussions than with pictures or videos as well, according to analyses done by CERN.
The Vienna Experience
As always, the Digital Leadership Forum was accompanied by events in order to provide participants an intense Vienna experience. This year's Vienna tour focused on Jugendstil. Our event was held right across form the "Secession" – the exhibition hall formed by artists around 1900 for the purpose of advancing Jugendstil and Art Deco. The artists realized as well that they could achieve more together than as lone warriors – the digital world refers to collaboration for the same reason.
The first day of the Digital Leadership Forum 2016 pleasantly ended with a get-together in the Museumsquartier on a beautiful summer evening. The conference day concluded on the patio of the Novomatic Forum.
We are already excited about the next Digital Leadership Forum – see you in Vienna on May 15th & 16th, 2017!
***
High resolution pictures from the conference are on our media asset platform from mediamid.